Experience the Energy Efficiency and Extraordinary Comfort of a Passive Home
KARON CUSTOM BUILT HOMES
Providing expert and full-service craftsmanship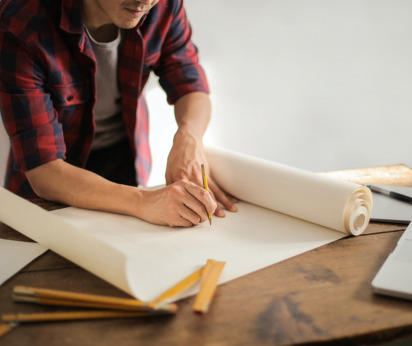 Located in Livingston, Montana; a couple country miles North of Paradise Valley, East of Bozeman, Montana AND servicing Park and Gallatin counties.
Karon Custom Built provides full-service passive home building and remodeling, so your home is highly energy-efficient, which also creates an amazing internal comfort level. As a Montana home builder, we take a comprehensive approach to every home we build, from the foundation through to the trim details, so they are airtight and extremely efficient.
We have decades of experience developing high-performance and high-end projects so, as a client, you can expect a beautiful and extremely technical product. We also pride ourselves on being a full-service builder. From scheduling, marketing, and building, we oversee your project's requirements, from start to finish. We subcontract out as few aspects of your build as possible to help minimize markups and inflated price. Because of our efficiencies, we are able to pass the savings on to you.
Featured Project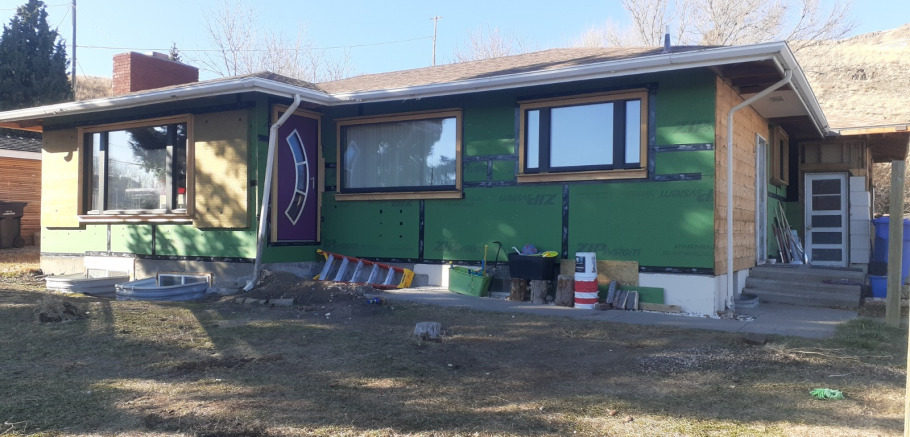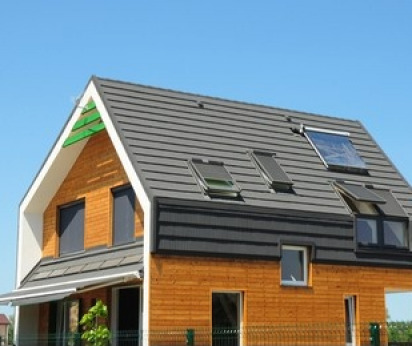 What is passive home building?
Passive Homes are the international leading standard in high-performance, energy-efficient buildings. Through the use of technology and superior construction, they reduce a home's energy use by up to 90%, saving the owner significant heating and cooling costs. They also dramatically decrease the home's carbon footprint, making them very environmentally friendly.
They have exceptional indoor air quality that is clean and comfortable while also providing a consistent indoor temperature. This building approach utilizes attention to energy modeling during the concept phase which is crucial to eliminate mold and condensation issues. To achieve this, we use special modeling software to determine the best approach for your home's unique envelope — the envelope is composed of the roof, walls, floors, doors, and windows. This creates an airtight building envelope that is remarkably efficient and at the same time provides terrific ventilation.
Building a passive home or remodel is not more expensive than traditional construction. While there can be more upfront costs for materials, you will save money over the long run thanks to much lower energy bills and considerably less maintenance.

Services
Karon Custom Built offers passive home building, passive home remodeling, and custom building. We take a comprehensive and detailed approach to all our projects, and we are competitive with our pricing affording us the opportunity to meet different budget levels.
We also pride ourselves on exceptional customer service and site care, educating you about all facets of your project, providing transparency, and communicating with you about each stage of the build.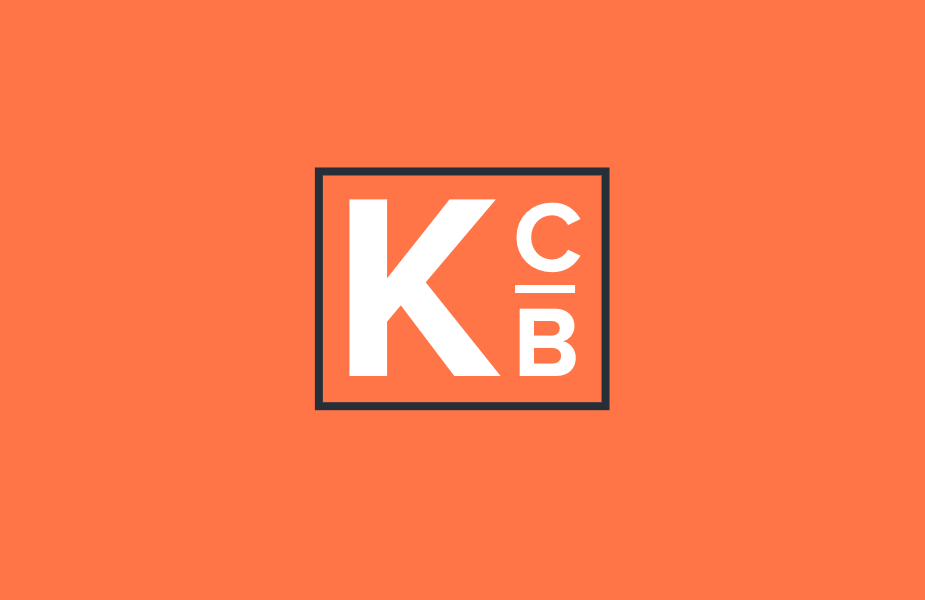 PASSIVE HOME BUILDING
Are you ready for a highly engineered and performant home that is comfortable and energy-efficient? Learn more about the benefits of a passive home and why it is the best choice for you and your family.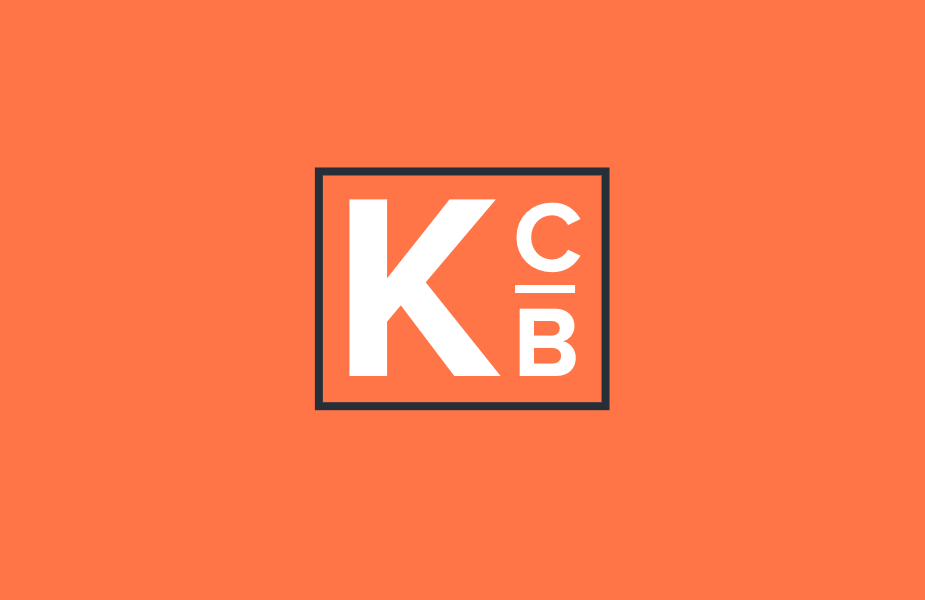 CUSTOM HOME BUILDING
We are based in Livingston, Montana and build beautiful custom homes that are tailor-made to your specific requirements and style. See how we can make your dream home a reality through our exceptional architecture and craftsmanship.
Portfolio
See what we've been working on
View some examples of the work we've done for our happy clients and find inspiration for your own project.
Passive home building is a construction process that produces a building that is energy-efficient, comfortable, affordable, and ecological. Through the use of technology, building materials, and superior construction, passive homes provide many advantages over traditional construction.

They can reduce a home's energy use by 90%, increase and maintain the indoor air quality, and decrease the home's carbon footprint. They also maintain an airtight building envelope with a consistent indoor temperature that pays attention to and eliminates mold and condensation issues.

A passive home is truly an advanced, high-performance home where you will quickly notice the difference and save money over the long run and provide the opportunity to faster mortgage pay-offs.


It is a founded myth that you have to invest more money to build an energy-efficient home. While material costs may be higher upfront, passive homes and buildings are extremely cost-effective in the long run. Passive homes will save you a lot of energy, reducing your monthly energy bill and ecological footprint.
No, the standard is the same because the Passive House standard's bottom line is meeting the performance values. Whether you are building one in cold Montana or tropical Hawaii, the standards remain the same. Different climates will dictate different building envelope details, however every structure does meet the same numerically evaluated standard.
Yes, you can! We have the experience and capability to convert your existing home into a passive home.
They use more insulation, creating a thermally resistant and airtight envelope. The home's junctions are carefully designed to avoid thermal bridging and air leakage. They also have state-of-the-art windows that are built to command heat loss/gain. Ventilation is achieved by a Heat Recovery Unit (HRV) or Energy Recovery Unit (ERV), which transfers heat from exhausting air to incoming air, so the indoor temperature remains stable, controlled, and comfortable.
Lower your energy bill and enjoy comfortable indoor temperatures year-round
Contact Us Today

Contact Us
Are you ready to start building the home of your dreams?
Do you want to learn more about our services, passive homes, and custom construction? We want to hear from you so contact us today!
Phone
Location
PO Box 1546
Livingston, MT 59047